Counseling for Artists, Adults, Couples, and Teens in Austin, Tx
Licensed Professional Counseling
512.387.7178
Andy Lane Counseling
andylanecounseling@gmail.com
6609 Manchaca road, Austin, Tx 78745
Welcome
My name is Andy Lane and I'm so glad you're here. Whether you prefer to call it therapy, counseling, or marriage prep, I am here to support you. My goal is to provide clarity in the face of conflict and help you communicate with integrity and find peace in a way that will develop more meaningful relationships in your life. I often work with professionals who are seeking career changes , artists who wish to overcome writer's block , the heartbroken bounce back from breakups and loss, couples who are facing uncertain futures in the face of infidelity and disconnect, and teens as they navigate their way through such a struggling time in their lives.
I do all of this by providing a confidential, goal-driven and competent form of counseling to help you reconnect and find inspiration in life and love. I believe we are all heroes in our own story, and my goal is to help you re-author your own life. Counseling services are held in South Austin at my Private Practice. Schedule a free 30 minute appointment and let me show you the office over a cup of coffee.
I'm grateful that you are joining me on this wild adventure.
With gratitude and excitement,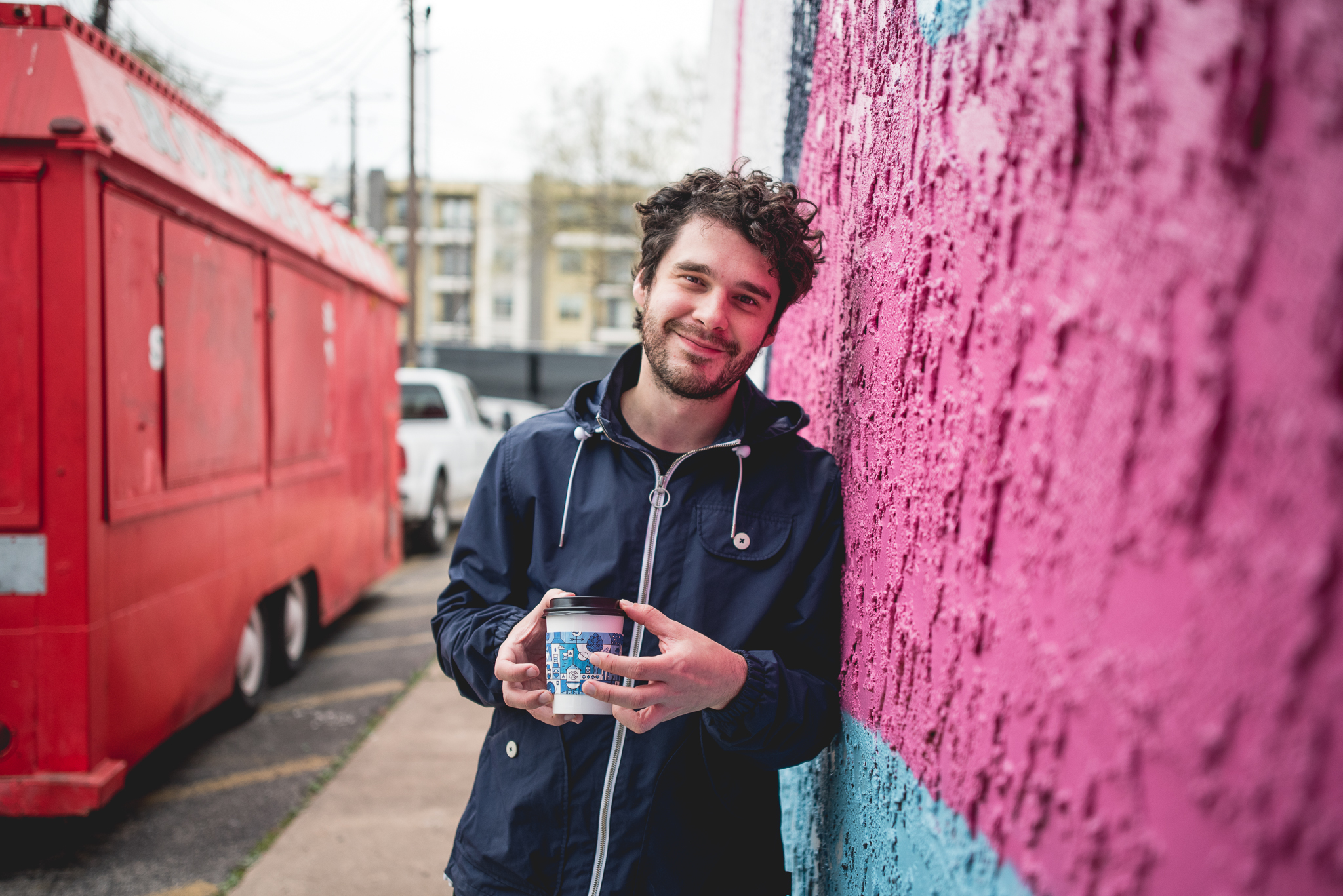 Call now for your FREE 30 min consultation
Andy Lane Counseling | 6609 Manchaca rd., Austin, TX, 78745
30 minute face-to-face consultation
35% of change happens from the therapeutic relationship. I have found that a collaborative, non-judgmental, and honest approach to counseling is the only way for a real connection. Take advantage of my FREE 30 minute consultation and let's get to know one another. What do you have to lose?
Individual Counseling + Psychotherapy
I provide counseling for the lonely, the wanderers, the overachievers and the heartbroken. These sessions are catered to those seeking to overcome anxiety in existence, understanding in perspective, writers block in their work, and ultimately making it to the next stage on the heroes journey.
Couples Counseling
Tired of doing that same dance where you step on each other's toes? Whether it's couples facing infidelity or preparing for marriage, I help partners find a new and fresh life together. These sessions are a collaborative process that is based on the latest research in relationship satisfaction.
Teen Counseling + Guitars
For a lot of teens, it's pretty hard to open up. Because music is both completely abstract and profoundly emotional, I bring guitars and amplifiers into sessions to gain trust with my teenage clients. These sessions last 90 min and focus on the importance of expression through the arts. Party on, Wayne.
My Background
Hailing from the early 2000's Houston music scene, I spent the majority of my 20's both in the studio and in an un-airconditioned van touring the states. I saw first-hand the difficulties of balancing tour life with long distance relationships at home and maintaining a headspace to stay creative and prolific in my work.
During my later years on the road, I earned my Master of Arts in Counseling degree from St. Edwards with a specialty in Marriage and Family Therapy, Conflict Resolution, and Existential Issues. I am passionate about the creative process and how to optimize quality work while maintaining healthy relationships. I have practiced as a therapist at Capital Area Counseling, interned at McAdams Therapy, and now hold a private practice in South Austin.
My Approach
I take a highly relational, collaborative, non-judgmental and honest approach to counseling in hopes to meet my client where they are at in that moment. While combining the latest research in neuroscience and relational satisfaction, I see through a Jungian/Joseph Campbell/Narrative Therapy lens . My goal is for my clients to discover their highest level of self acceptance and resilience by overcoming challenges that hinder growth.
Call me today and we can set up your FREE 30 minute consultation.
Where we will meet
Therapy is conducted at my private practice tucked away in South Austin. I want our clients to feel at home and relaxed. By having the office in a residential area, we're able to do walk-and-talk therapy, relax on couches, and feel the most comfortable when we need to be the most vulnerable. Come check out the office and take advantage of your FREE 30 minute face-to-face consultation.